30rd Banana Clip MAG47 Gen2
Description
Who doesn't need a Banana Clip?
Stay on target with the most robust and reliable AK 47 banana mag in the market: the MAG47 GEN2. This product leads the pack in terms of durability and performance, embodying the consistency and dependability synonymous with the AK47 platform. The MAG47 GEN2 is the perfect fit for most AK47 models, featuring a 30-round capacity and a quick-release base plate for easy cleaning, making it an essential addition to any AK47 arsenal.
The MAG47 GEN2 AK 47 banana clips are designed with unparalleled strength in mind. Reinforced with a stainless-steel cage around the feed lips and locking lugs, this banana clip can withstand extensive use and is the steadfast companion that your AK47 deserves. To ensure its supreme reliability, this AK magazine has been tested extensively for over 20,000 rounds fired. Its compatibility is also noteworthy, being designed to fit perfectly with every rifle tested.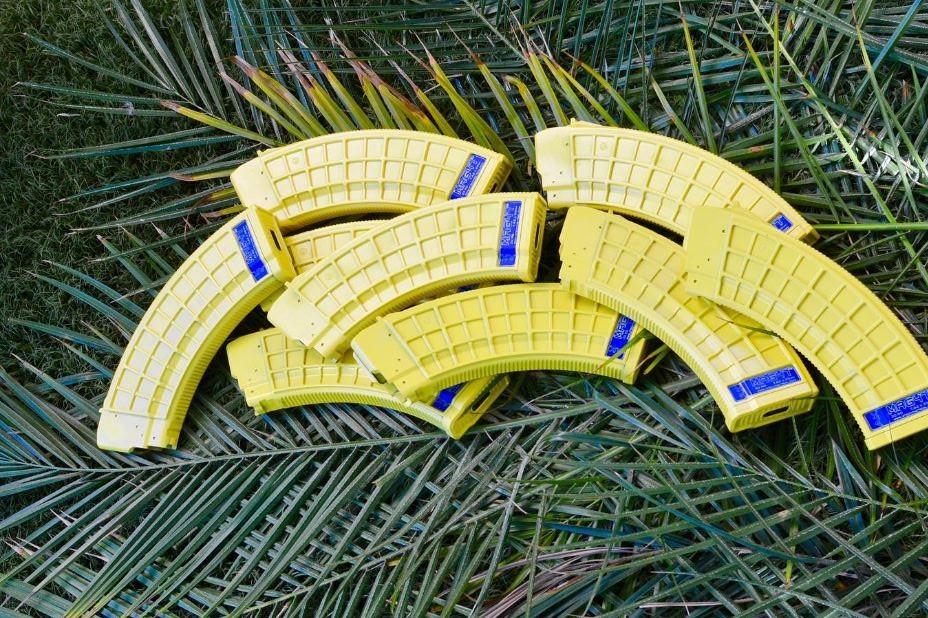 Offered with a spring anti-bind mechanism in place, these AK 47 banana mags guarantee flawless functioning, while it's super rugged composite construction ensures long-lasting usage. The stainless-steel spring adds another layer of protection, promising enduring durability.
Considering a version with a Bolt Hold Open, the MAG47 BHO 30-Round AK47 Magazine should be your go to choice. Its 30-round capacity provides plenty of ammunition for any shooting endeavor, adding to its exceptional versatility and function.
Please note that the MAG47 GEN2 AK 47 banana clips won't ship to CA, CO, Cook County, IL, MD, MA, NJ, NY, VT, DC, CT, HI, WA, or international destinations, due to current regulations.
Ensure optimal performance and enhance your AK47 experience with the MAG47 GEN2 – the most reliable, durable, and robust polymer AK 47 banana mag in the market. By adding these to your collection, you're investing in quality and embracing the legendary reliability of the iconic AK47 platform.
Note: WILL NOT SHIP TO CA, CO, MD, MA, NJ, NY, VT, DC, CT, HI, WA or INTERNATIONAL.
Only logged in customers who have purchased this product may leave a review.
Join our mailing list to receive email notifications and be the first to know about new products, special offers, and much more.

In 2013, XTech Tactical was formed to develop revolutionary firearms accessories for the AR style rifles and other small arms. Our products include AR15 Grips, AR15 Lower Parts Kit, and much more.
Contact Us

We accept most major credit cards on all our products.
Customer Support Information
Copyright © 2018 - 2023, XTech Tactical™ All Rights Reserved.
All product names, logos, trademarks and brands are property of their respective owners. All company, products, services and business names used in this website are for identification purposes only. Use of these names, logos, and brands does not imply endorsement.